Last week I was THRILLED to be a part of the Easter Egg Hunt with Aimee from It's Overflowing! Aimee invited her friends and followers to be part of this fantastically fun project, and I joined in! I had the opportunity to meet Aimee at The Glitter Academy a few weeks ago and she's just the sweetest gal around! I knew I wanted to be a part of whatever she was workin' on!
There are a TON of EGG-cellent ideas from the series, featuring a number of beautiful bloggy gals! Go check it out and get some great ideas and inspiration!
With all the OMBRE love going on in the design world, for my contribution, I thought it would be fun to give it a try with Easter Eggs.
What you'll need:
Hard Boiled Eggs
Food Coloring
Vinegar
Hot Water
Cups
Egg Holder (I used a small ladle)
And the steps:
Lay out 4 cups for dipping the eggs.
Add 1 teaspoon of white vinegar to each cup.
Add 3/4 cup of HOT water to each cup.
Then, vary the amount of food coloring you add to each cup, increasing it from the first to the last. I chose to use 10 drops, 1/8 tsp, 1/4 tsp, and 1/2 tsp.
Then starting with the first cup with the least amount of coloring and dip the egg all the way in.
With the second cup, only dip the egg 3/4 of the way in, the third cup 1/2 of the way in, and the last one only 1/4 of the way end so only the bottom of the egg is in the darkest colored water.
You may have to play with how long you dip the egg in each cup to determine how dark you want the result.
And here's how they turned out!

I chose to repeat this process with three different colors and I love how they turned out! Just so cute and full of Spring-y fun! I can't wait to see what everyone else came up with! Again, I really appreciate Aimee allowing us to be part of this fun event!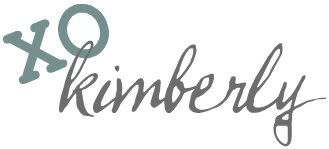 linked up here, tatertots & jello, the 36th avenue, tip junkie, i {heart} naptime, frugal girls, home stories a to z